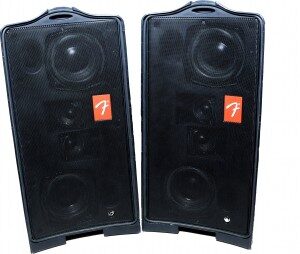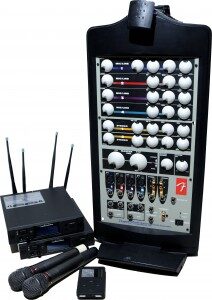 Choose this PA if you need to play background music or make announcements for an event with 50 to 100 attendees.
This system is often used for small speaking engagements, background music, and announcements during special events.
Our Fender Passport P250 includes two six-foot speaker stands, two wireless microphones and microphone stands, and an input for your iPod or computer.
You can add additional wireless microphones with stands for an extra $20 per microphone (up to 2 additional microphones).
For outdoor events, a reserved rain site is required to rent this equipment.
Suggested venues for this system are: Large classrooms and small classroom auditoriums.
Rental Cost: $50.00