This system is often used for speaking engagements, small bands and background music during special events with 100-200 attendees.
The Small PA includes these two JBL speakers with two six-foot speaker stands, a Mackie or Behringer sound console, two wireless microphones with microphone stands, appropriate amplifiers, and hookup for your iPod or computer. Two additional wireless microphones can be added for $20 each.
2 additional speakers can be added for $50 to increase the amount of coverage the system can provide.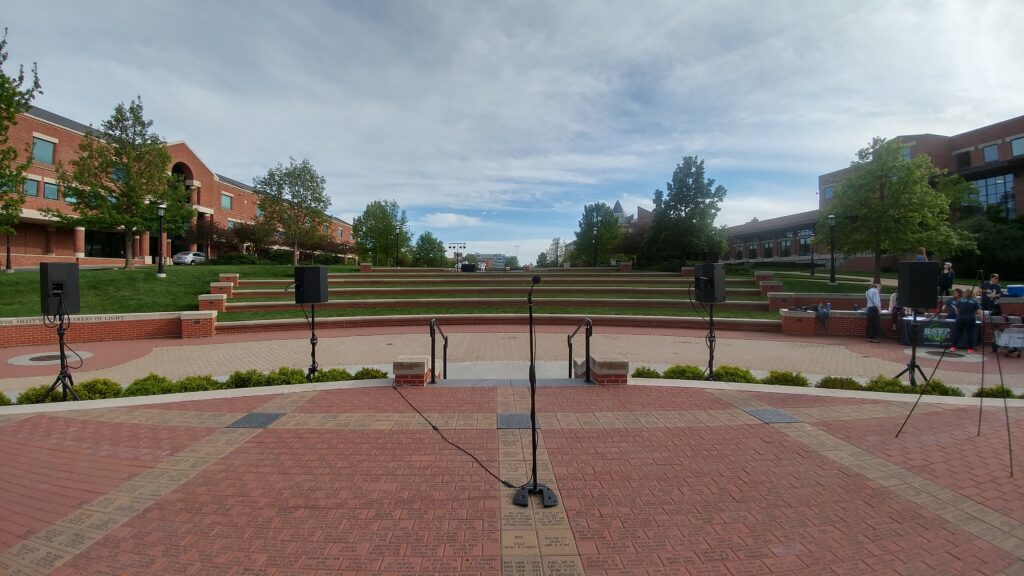 Small PA shown with 2 additional speakers ($150).
For outdoor events, a reserved rain site is required to rent this equipment.
Suggested Venues for this system are: Large indoor spaces and medium outdoor engagements.
Rental Cost: $100.00